Choose an internet service provider for your business
As well as providing internet connectivity, your internet service provider (ISP) can also host your website or e-commerce site.
You can use your ISP for the actual design and development of your website, or work with a specialist web designer and place your designed site on your ISP's host server.
If you're using your ISP to host your website, make sure that the right capabilities, functionalities and sufficient bandwidth are in place.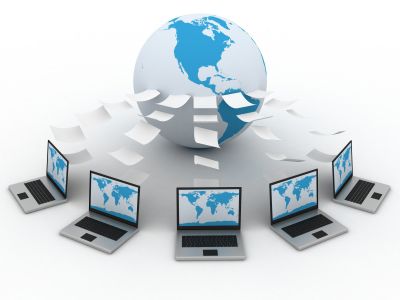 Server software
Any ISP that offers website hosting will be able to host a straightforward website. If all that you need is webpages displaying information, you don't need to worry too much about the technology behind it.
However, if you want a more complex website, eg to provide a search facility or e-commerce using a secure payment system, you will need to ensure that your ISP is capable of supporting it. If not, you may want to consider a specialist web hosting company.
Some website applications require specific operating systems. The two main types are Linux and Microsoft. It is important to check which of these your website hosting provider can support and if they have any other requirements for databases, webservers, programming languages etc.
Bandwidth speed and throttling
Your website will need a fast connection to the internet. This is determined by the bandwidth – the amount of data that can be transmitted and received by an internet connection.
If your connection is not fast enough, accessing your webpages will be slow – particularly if many users are trying to access your site at the same time. If you exceed your monthly website hosting data transfer allowance, your website may not be accessible or the bandwidth may be throttled to operate more slowly.
The ISP hosting your website will impose bandwidth limitations, so you will need to consider:
if these are feasible
how much will it cost if you exceed them
how will the ISP inform you if are close to exceeding your limits